International Shipping - $60
International Shipping - $60
By Shipping
$60.00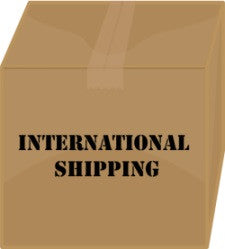 ProClocks Experience

With 42 years experience in the field of Horology, ProClocks will give you professional service in selling, repairing, and all other horological needs. Try us and see.

Free Shipping & Insurance

Receive free shipping and insurance on all clocks purchased within the contiguous USA. International shipping is through fast air UPS or Express Mail.

Fast And Reliable Shipping

ProClocks ships our clocks normally within 24 hours of receiving your order. Each clock is professionally packed by one of our three professional packers to arrive safe and sound.

Satisfaction Guaranteed

Each clock is produced by the highest standards in the industry. It is inspected before being shipped to our ProClocks warehouse in Cincinnati and again before shipping to you.